Sept. 6 (PIA Research Team).– Almost every part of our everyday lives is closely connected to the internet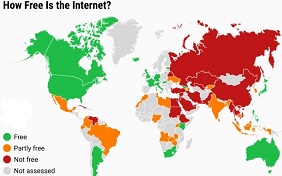 – we depend on it for communication, entertainment, information, running our households, even running our cars.
Not everyone in the world has access to the same features and content on the internet, though, with some governments imposing restrictions on what you can do online. This severely limits internet freedom and, with it, the quality of life and other rights of the affected users.
Read more ...