Around the world, thousands of companies and institutions must verify if they are using a trick version of the software of the Texas company SolarWinds, at the heart of a cyberattack against several American government agencies.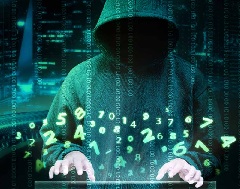 Paris, Dec. 19.– A large-scale cyberattack had struck several government departments in the United States for several months, without the authorities realizing it. Until this week. Given its duration and the institutions affected, the attack represents a "serious risk" and the measures to thwart it will be "extremely complex and difficult" , warned the US agency in charge of cybersecurity and infrastructure security. (Cisa).
Who was affected? Why is the United States blaming Russia? What response for the Americans? Decryption of a cyberattack whose consequences are still difficult to estimate.
What happened?
The attack would have started in March, the hackers taking advantage of an update of Orion monitoring software, developed by a Texas firm –SolarWinds– used for the management and supervision of computer networks of large companies or administrations. . This software has been a great commercial success thanks in particular to ...
[ Full text ]