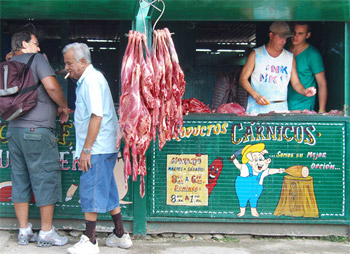 Is Chinese style privatization Raul Castro's solution?
July 14.─ Cholera was eradicated in Cuba more than half a century ago. But on July 3rd the government announced that the disease had returned, infecting 53 people and killing three in the south-eastern province of Granma. Since then unconfirmed reports have said that up to 15 may have died, and that the outbreak has spread to Havana, at the opposite end of the island.
The most likely source is Haiti, which since 2010 has suffered an epidemic that has killed more than 7,000 people, plus 363 in the Dominican Republic, its neighbour.
Read more ...