Hundreds of Roman Catholic churches have been attacked since the violence that erupted nationwide following George Floyd's death in May 2020. The attacks against churches include arson, broken windows, decapitated statues, and satanic graffiti. A report from the Family Research Council released in December also found that church attacks spiked following the overturning of Roe v. Wade.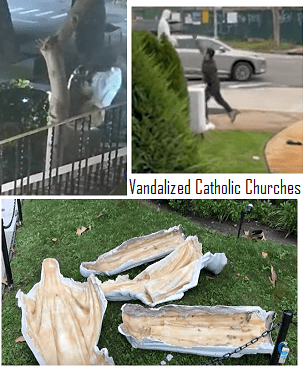 Jan.26 (The Tablet).– There have been nearly 300 attacks on Catholic churches in the U.S. in less than three years.
A Catholic non-profit started tracking the attacks in May of 2020 and found in most cases the motive behind the attacks wasn't material gain; it's disrespect and hate toward religion.