The Pandora Papers reveal the secret offshore holdings of more than 330 politicians and 130 billionaires, as well as celebrities and royals. The files also shed light on the financial dealings of fraudsters, drug dealers, fugitive cult leaders and corrupt sports officials.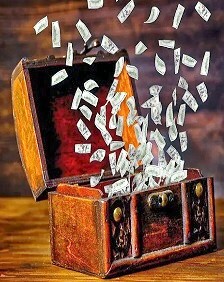 Washington DC, Dec.6.– With the addition of more than 15,000 companies, foundations and trusts, ICIJ's Offshore Leaks database now has information on more than 800,000 entities registered in secrecy jurisdictions coming from five different investigations.
The International Consortium of Investigative Journalists is publishing data on the beneficial owners of more than 15,000 offshore companies, foundations, trusts, and other entities from the Pandora Papers investigation. The records were incorporated into the Offshore Leaks database and come from two offshore services providers: Panamanian law firm Alemán, Cordero, Galindo & Lee (Alcogal) and Fidelity Corporate Services, headquartered in the British Virgin Islands.
With this publication, ICIJ's Offshore Leaks database now contains crucial information about more than 800,000 offshore entities that stem from five different leaks, and links to people and companies in more than 200 countries and territories.
The addition of this data brings more transparency about the real owners of companies, foundations and trusts registered in secrecy jurisdictions. In all, the interactive application reveals more than 740,000 names of people and companies behind secret offshore structures.
ICIJ is publishing this information in the public interest ...
[ Full text ]
[ Offshore Leaks Database ]