Jerusalem, Nov.23.– Israel said on Tuesday it will not be bound by any new nuclear deal with a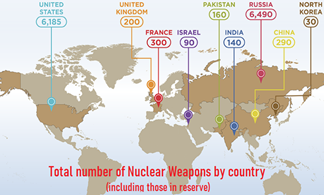 goal of reviving the Iranian 2015 nuclear accord ahead of international talks with world leaders next week.
"In any event, even if there is a return to a deal, Israel is of course not a party to the deal and Israel is not obligated by the deal," Prime Minister Naftali Bennett said during a news conference hosted by Reichman University.
Iran is set to resume the talks in Vienna, Austria, on Nov. 29, the European Union announced earlier this month. The EU said that the meeting of the commission of the Iran deal, called the Joint Comprehensive Plan of Action (JCPOA), will be attended by representatives from Iran, China, France, Germany, Russia, and the United Kingdom.
Israel has long opposed the nuclear deal. Although Bennett's government previously said it could be open to a new deal with tougher restrictions, his remarks on Tuesday sounded less accommodating.
(...)
[ Full text ]