Foreign Policy
Visto: 228
Canberra's had enough of trade embargoes and Chinese grievances—and is ready to draw a line.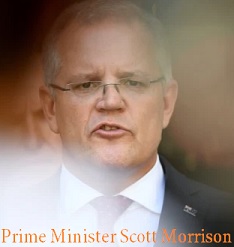 Canberra, May 4.– Australian defense officials and politicians alike are striking an increasingly hawkish tone on China. This week, it was revealed that a former top general warned his troops last year of the "high likelihood" of war with China. This comes just days after Australian Defense Minister Peter Dutton raised eyebrows with his assessment that Chinese bullying of Taiwan could lead to a regional conflict.
Canberra's more muscular posture, coupled with an increase in defense spending even amid the pandemic, spells an unusually confrontational approach toward China for a country that once tried to balance its economic relations with its largest trading partner against its decades-old defense commitments to the United States. Washington is repaying Canberra's efforts, redoubling diplomatic and military engagement with Australian counterparts to jointly plan any response to Chinese aggression toward Taiwan.
Expansionist ambitions are shown in this map
where the red line marks the limits proclaimed
by Chinese authorities under their absolute control."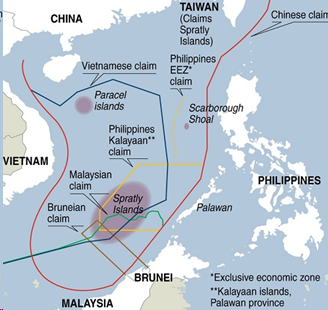 Beijing's diplomatic and quasi-military aggression has grown sharply in the last year. Concerted Chinese pressure—and pushback—has popped up all over the map. By mooring swarms of vessels around Whitsun Reef, a maritime feature in the Spratly Islands within the Philippines' exclusive economic zone, China has managed to anger one of the few countries that had coddled Beijing so far. "China, my friend, how politely can I put it? Let me see … O … GET THE FUCK OUT," Philippine Foreign Minister Teodoro Locsin Jr. tweeted on Sunday. Meanwhile, Japanese and Taiwanese warships teamed up to fend off another Chinese incursion near the island that Beijing considers part of its territory and where it has run an intense program of aerial intrusions since last fall.
As in the United States, this has sometimes produced warnings of imminent danger that may be overblown. But the military and economic challenge posed by Beijing is very real—and a stiffer Australian spine matters because, among some U.S. allies and partners in the region, China's dual drive for territorial hegemony and economic supremacy has met with an equivocal respons ...
[ Full text ]