Daily Caller News
Visto: 264
GOP Complaint Demands House Ethics Committee Investigate Swalwell Amid CCP Spy Report.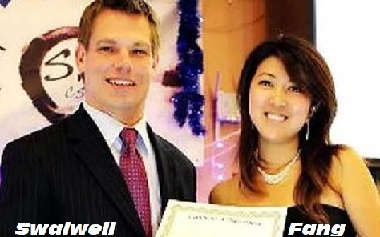 Dec. 11 (Daily Caller News).– Rep. Eric Swalwell (D-Calif.) spoke at an event in 2013 along with a former staffer for Sen. Dianne Feinstein (D-Calif.) who is alleged to have spied for the Chinese government.
The group that hosted Swalwell and Russell Lowe, the Feinstein staffer, was led by Christine Fang, who herself is alleged to have worked as a Chinese secret agent from 2011 to 2015.
Fang developed close ties to Swalwell, Axios reported this week. She raised money for his political campaigns and planted an intern in his office.
The California State University, East Bay Chinese Student Association hosted both Swalwell and Russell Lowe, who then worked for Feinstein, at an event to commemorate the Chinese Lunar New Year on Feb. 9, 2013, according to the group's Facebook page.
Photos from the event show Swalwell and Lowe speaking to a group of dozens of students ...
[ Full text ]