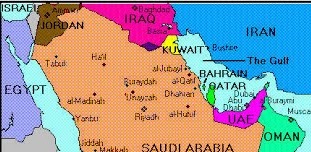 The United Arab Emirates (UAE) and Israel on Thursday announced an agreement that will lead to a full normalisation of diplomatic relations between the two states.
Dubai, Aug.16.– Telephone lines between the UAE and Israel were open on Sunday, calls made by Reuters reporters showed, after the two countries moved to normalise diplomatic relations last week.
"HH Sheikh Abdullah bin Zayed Al Nahyan, UAE Minister of Foreign Affairs, and Gabi Ashkenazi, Israeli FM, today inaugurated a phone link between the United Arab Emirates and the State of Israel, and exchanged greetings following the historic Peace Accord signed by the two countries," Hend Al Otaiba, Director of Strategic Communications, Ministry of Foreign Affairs, said in a tweet.
It was not clear when exactly a block on telephone calls made from the UAE to Israel was lifted, but historically calls were not possible.
(...)
[ Full text ]