Democracia Participativa
Visto: 3285
Voters approve more of Republican governors than Democratic governors, according to the latest survey.
Massachusetts Gov. Charlie Baker, a Republican, is the most popular governor in America.
Miami, Aug.23 (DP.net).– The 10 most popular governors in the United States are all Republicans, according to a survey by Morning Consult, a global technology and media company.
According to registed voters, Massachusetts Gov. Charlie Baker is the most-liked governor in America, followed by Maryland Gov. Larry Hogan and New Hampshire Gov. Chris Sununu. These Republicans had 73%, 70% and 65% approval ratings among voters in their states, respectively.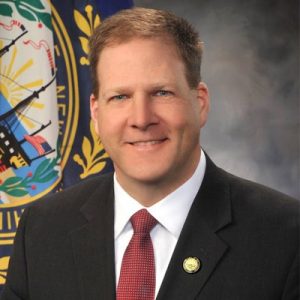 A Republican newcomer, Florida Ron DeSantis is 9th in the approval list with 57% of voters in his favor. Other Republican Governors listed among the 10 best liked are Phil Scott (R-VT), Doug Burgum (R-ND), Mark Gordon (R-WY), Asa Hutchinson (R-AR), Gregg Abbot (R-TX) and Kay Iven (R-AL) in that order.
Though Alabama Gov. Kay Ivey is in the top 10 and has a 57% approval rating, the authors note that her net approval rating dropped by 17% after she passed legislation in the second quarter of 2019 banning abortion even in cases of rape or incest. Her popularity dropped for Republicans and Democrats alike.
Kentucky Gov. Matt Bevin, a Republican who is up for re-election this year, is the least popular governor in the U.S., with less than a quarter of the state's voters saying they approve of his work in office.
Among the bottom 10 least liked, eight are Democrats and two Republicans. After Bevin, in ascending order, the other nine are: Ned Lamont (D-CT), Gina Raimondo (D-RI), Kate Brown (D-OR), Ralph Northam (D-VA), Gavin Newsom (D-CA), Jim Justice (R-WV), Gretchen Whitmer (D-MI), JB Pritzker (D-IL) and Phil Murphy (D-NJ).
Other governors up for re-election with approval ratings of less than 50% include Democratic Louisiana Gov. John Bel Edwards (47%), Republican Missouri Gov. Mike Parson (47%) and Democratic North Carolina Gov. Roy Cooper (49%).
Although the November 2020 elections election are far away yet (some are up for re-election in Nov. 2019), this popularity scenario points to a disaster for the Democratic party in its future gubernatorial aspirations.