The World on Arirang
Visto: 1026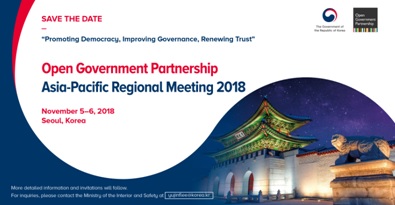 Seoul, Nov.6.– As more and more citizens around the world are taking an active part in politics, reformers are looking for ways to ensure dialogue between governments and society.
The Open Government Partnership Asia-Pacific Regional Meeting 2018 takes place in Seoul on Monday and Tuesday, with participants discussing ways to promote citizens' involvement in political decisions.
This year's OGP meeting was jointly organized by South Korea's interior and safety ministry. Some 600 participants including government officials, lawmakers, professors and citizens discussed ways to promote democracy.
The Korean government also shared its efforts toward an open government.
"After inauguration, our government opened Gwanghwamun 1st Street a communication platform for citizens at Gwanghwamun Square. Some 1.2 million citizens proposed 180 thousand policies over a 100-day period."
This year's meeting also encompasses other democratic issues ...
[ Full text ]