National Public Radio
Visto: 222
U.S. Vice President Pence got muted applause when he spoke about U.S. global leadership, noting NATO members have increased their defense spending.
Munich, Feb.16.– The U.S.-led liberal world order is falling apart, according to the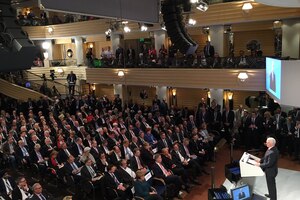 organizers of a gathering of world leaders and defense chiefs in Germany that has met annually since the Cold War.
The Munich Security Conference report said the Trump administration displays an "irritating enthusiasm for strongmen across the globe" and "disdain for international institutions and agreements."
JW_DISQUS_ADD_A_COMMENT
Leer más...