The Economist
Visto: 2982
Donald Trump's tariffs on steel and aluminium would be just the start of a trade war.
Mar.8.– Donald Trump is hardly the first American president to slap unilateral tariffs on imports. Every inhabitant of the Oval Office since Jimmy Carter has imposed some kind of protectionist curbs on trade, often on steel. Nor will Mr Trump's vow to put 25% tariffs on steel and 10% on aluminium by themselves wreck the economy: they account for 2% of last year's $2.4trn of goods imports, or 0.2% of GDP. If this were the extent of Mr Trump's protectionism, it would simply be an act of senseless self-harm. In fact, it is a potential disaster—both for America and for the world economy.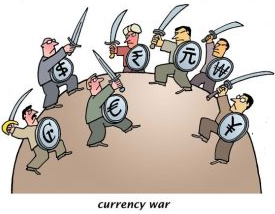 As yet it is unclear exactly what Mr Trump will do. But the omens are bad. Unlike his predecessors, Mr Trump is a long-standing sceptic of free trade. He has sneered at the multilateral trading system, which he sees as a bad deal for America.
Add a comment
Leer más...