• Pakistan, Saudi Arabia form council to boost collaboration.
• Army chief discusses regional security with Prince Salman.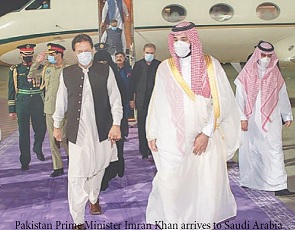 Islamabad, May 8.– Pakistan and the Kingdom of Saudi Arabia on Friday renewed pledge to enhance cooperation between the two countries in different fields.
The reaffirmation to boost the bilateral ties came during Prime Minister Imran Khan's official visit to Saudi Arabia.
Add a comment
Leer más...