US News & World Report
Visto: 152
The World Health Organization listed unhealthy foods, education of health care workers and epidemic preparation among the pressing issues going into the new decade.
Cities around the world are facing dangerously poor levels of air quality due to pollution, which kills approximately 7 million people a year, WHO stated.
Geneva, Jan.15.– Climate change, infectious diseases and antimicrobial resistance all made the World Health Organization's list of "urgent global health challenges" the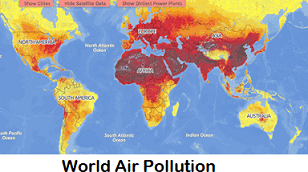 world will face in the new decade.
The health organization released a list this week of the most pressing health issues facing people that was "developed with input from our experts around the world." The list "reflects a deep concern that leaders are failing to invest enough resources in core health priorities and systems."
Add a comment
Leer más...