Gerardo E. Martínez-Solanas
Visto: 1091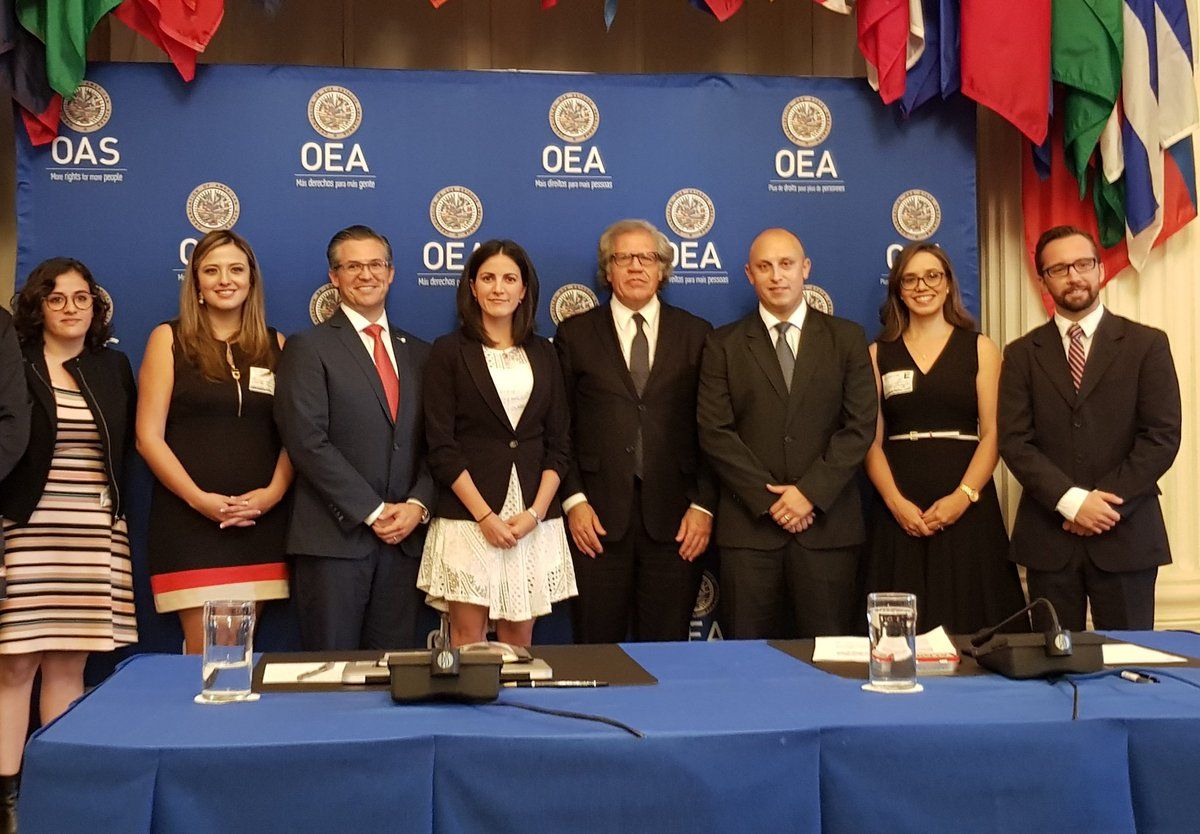 Young Latinamerican leaders meet with SG Almagro at OAS Headquarters
Corruption is flooding Latin American democracies and leading to their disintegration, until they fall into the hands of ambitious populist politicians who end up destroying the remnants of the rule of law and sink their countries into a corrupt totalitarianism from whose grip peoples find it very difficult to free themselves. That is the stark reality in Cuba, Venezuela and Nicaragua, among others. It is essential to wake up the peoples of our Continent before it is too late, so that they understand that absolute power corrupts absolutely and work together to fight the enemies of democracy, crouched in the pit of totalitarianism. This initiative reported below aimed at the Latin American youth is a ray of hope.
Latin American Youth Debut Anti-Corruption Initiative at Organization of American States (OAS) Meeting
OAS, Sept.30 (DP.net).– Last week, Rosa Maria Payá, Luis Almagro OAS Secretary General, and other Latin American activists, including Primero Guatemala, FUNDESA, etc., signed onto the launching of the "Observatory on Transparency and Anti-Corruption" initiative at the OAS headquarters.
Payá is the President of the Latin American Youth Network for Democracy (JuventudLAC), which has been working alongside regional partners to develop the initiative. With the support of Latin American civil society, the youth-led initiative aims to implement a "regional empowerment tool" to help tackle corruption. View pictures from the meeting here.
Rosa María Payá declared after the meeting that: "We chose to begin with Guatemala where corruption is a palpable problem ...but one that can be circumscribed and fought, in opposition to those states sequestered by their rulers where, as in Cuba, we suffer from a kind of absolute corruption".