It finds the law undemocratic in violation of Articles 10 (freedom of expression) & 11 (freedom of assembly & association) of the European Convention on Human Rights.
The Russian Federation denounced and ceased to be a party to the European Convention on Human Rights on 16 September 2022. However, it is still bound to the ECHR ruling considering that the judgment on 14 June 2022 precedes Russia's withdrawal from the Convention.
Here are some pertinent segments of the case: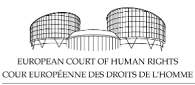 The applicants are 73 Russian non-Governmental organisations (NGOs) and, in some cases, their directors, in a total of 61 applications (the details are set out in the judgment). They are involved in the areas of civil-society issues, human rights, protection of the environment and cultural heritage, education, social security, and migration. They include some of the oldest and most established Russian organisations such as the Memorial Human Rights Centre, the Moscow Helsinki Group, LGBT organisation Coming Out, the Agora Association and the Committee against Torture.
In 2012 the new Foreign Agents Act came into force. Until that time the applicant organisations had been under the same legal regime as other NGOs; following that they had to register as "foreign agents" owing to their alleged "political activity" and receipt of "foreign funding"; they also, among other things, had to visibly label this status in their publications and had more strenuous audit requirements. The law contained both administrative and criminal sanctions for non-compliance.
All the applicant organisations challenged the decisions to register them as "foreign agents" before the prosecutorial service and before the courts, with no success. Many fines have been issued as a result of the law; some of the applicants have been forced into voluntary liquidation because of the fines; in other cases liquidation of the organisation was ordered by the authorities.
Read more ...