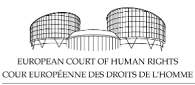 Ref. DC 084(2023)
Strasbourg, Apr.4.– The Secretary General of the 46-nation Council of Europe, Marija Pejčinović Burić, has urged member states to show increased political will to implement judgments from the European Court of Human Rights, and to improve their capacity for doing so.
"Complying with court rulings is essential to the rule of law. Over the years, our member states have made consistent progress in putting the European Court's judgments into practice, but the Court is now dealing with more and more cases of increasing complexity," said the Secretary-General.
"Across Europe, the human rights convention has progressively changed people's lives for the better. In order for this positive impact to continue, our member states must demonstrate the political will to implement judgments fully and consistently."
According to the latest annual report from the Council of Europe's Committee of Ministers on the execution of ECHR judgments, 1,459 new cases were transferred by the European Court to the Committee of Ministers, which supervises their implementation by member states, in 2022.
Read more ...