The Epoch Times
Visto: 613
For years, the Chinese Communist Party (CCP) has classified any information about human rights abuses against people who practice Falun Gong as "state secrets," making it dangerous for anyone to investigate. Indeed, many who have were themselves victims of wrongful imprisonment and torture. The CCP has also used political and financial influence around the world to either keep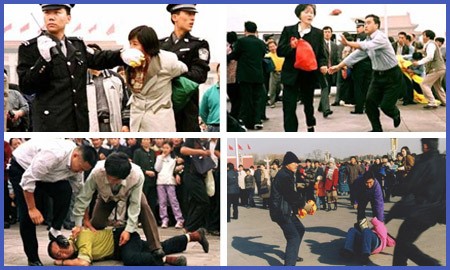 journalists silent, or drive false narratives about Falun Gong.
Dec. 11.– A total of 921 lawmakers from 35 countries and regions worldwide issued a joint statement on International Human Rights Day to condemn the Chinese regime's decades-long persecution of the spiritual practice Falun Gong.
Falun Gong, or Falun Dafa, was introduced in China in the 1990s, known for its meditative exercises and moral teachings centered around three principles: truthfulness, compassion, and tolerance.
Its growing popularity —about 70 million to 100 million adherents by 1999, according to state estimates at the time— was deemed a threat by the Chinese regime, which then launched a brutal suppression campaign in July 1999. Millions have since been thrown into prisons, labor camps, psychiatric wards, and other facilities. Hundreds of thousands have suffered torture, according to estimates from the Falun Dafa Information Center.
Minghui.org, a U.S.-based website dedicated to documenting the persecution, has tracked down around 4,600 deaths under various abuses, though experts say the real toll is likely far greater due to the challenge of verifying information from China.
"The persecution of Falun Gong in China has been one of the harshest campaigns against a faith group in modern times," lawmakers wrote ...
[ Full text ]
[ More about Falun Gong's persecution ]