Democracia Participativa
Visto: 60
In a democracy, the power lies with the people. That is why the people must have the right to make decisions on the local, regional, national and transnational level. That is called "Direct Democracy" one of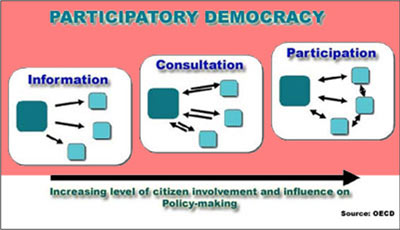 the basic tools for a Participatory Democracy system. The power to use these tools promote the establishment of binding citizens' initiatives and obligatory referenda. What are these instruments of direct democracy about? Backed by a prescribed amount of signatures, a citizens' initiative is a petition calling for a referendum on a legal proposal drafted by the citizens. The actual referendum is the second step. In an obligatory referendum certain issues must be put before the citizens for approval (for example amendments to the constitution or membership in an international organization). Direct democracy tools must follow fair and transparent rules, and must not be limited by quorums or any other barriers. The Venice Commission defines conditions for the implementation of these principles plus specific rules that should regulate the embodiment of referenda, including "respect for fundamental rights", the "observation of the referendum" and the existence of an effective system of appeal".
Direct Democracy stories from around the Globe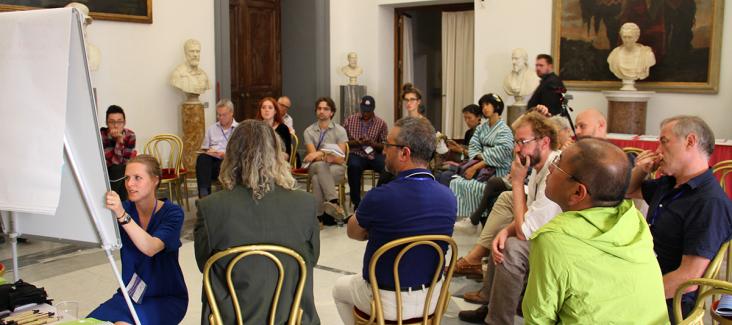 Nov. 28.– So many people around the world are working daily to make their communities more democratic and to give citizens a seat at the decision-making table. Now, Democracy International is launching an exciting new project to reinforce networking and collaboration between these countless initiatives.
Once a year, we get the chance to meet hundreds of democracy experts and activists from around the world at the Global Forum on Modern Direct Democracy. This three-day meeting is packed with impassioned discussions, new know-how and inspiring insight into others' activities.
Add a comment
Leer más...